Shigeru provides technological support from early phases of vehicle development, for realizing comfortable interior space one step ahead of the competition.

Shigeru has realized an integrated production system covering all phases from development, design, prototyping, manufacturing to quality assurance and logistics.
As a technological partner that directly delivers parts to automakers, we are striving to manufacture even better products. Our strength lies in the integrated production system that covers research and development, design, prototyping, manufacturing, quality assurance, and logistics. We manufacture high-quality products efficiently at low cost by constantly improving product quality and productivity from design phases. Together with our customers, we add new vehicle values to gain support in the market.
Development capability
As a Tier 1 supplier to automakers, we participate from the product planning phase to examine technologies from various angles for commercialization. With the advanced development capabilities cultivated through our broad experience, we turn various customer requests into reality. To be a company that makes proposals to customers, we are also active in advanced development and identifying market needs and trends.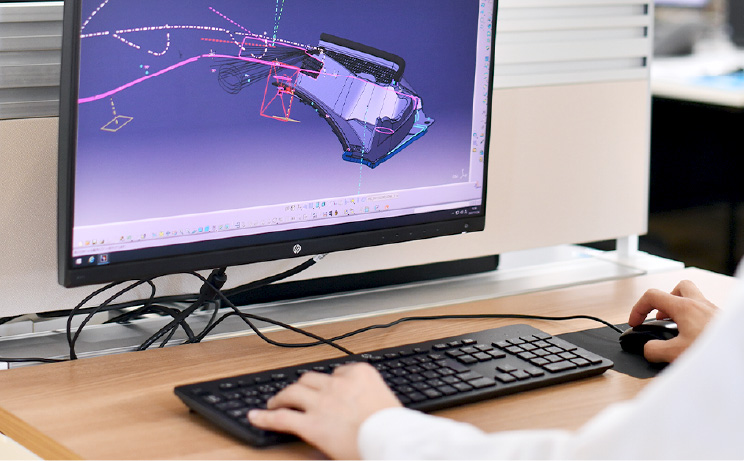 Production capability
Taking advantage of its integrated production system, Shigeru pursues better cost performance at all production processes. We make machines, equipment, and jigs suitable for our products and manufacturing processes, and create lean autonomation lines. With these technologies combined, we achieve SQDC (Safety, Quality, Delivery, and Cost).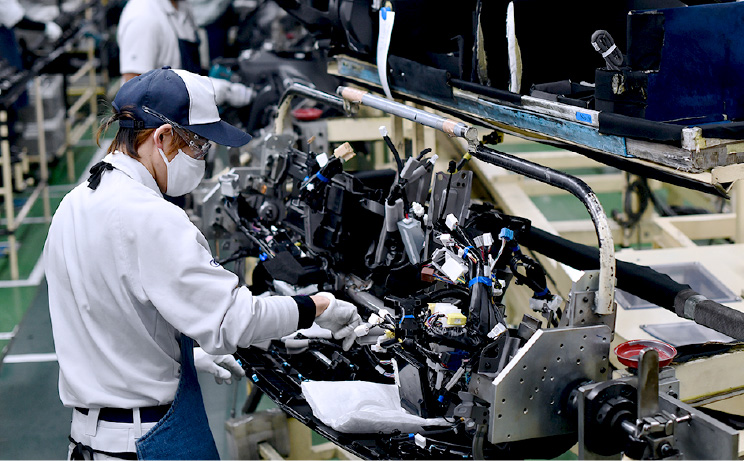 Shigeru meets customers' quality requirements with its company-wide quality assurance system.
Shigeru has implemented a company-wide quality assurance system, in line with its quality management system, to develop and manufacture products focused on quality improvement. We meet customers' quality requirements by the "quality assurance" to ensure product quality through coordination among different divisions in the entire organization, and the "quality control" to check daily product quality. We also take responsibility for troubles identified after shipment.