Our technology
私たちの技術力
As a Tier 1 supplier to automakers, we have built a partnership with them,
and technologically help them produce high-value-added vehicles.
With our extensive experience built up as a long-time partner for automakers, we exercise our advanced development and production capabilities. In this rapidly changing market, we take quick actions and create added vehicle values, such as weight reduction, cost reduction, and excellent design. In this way, we contribute to competitive vehicle manufacturing.
Development capability
Shigeru participates from the planning phase of a new car model development. Working together with automakers, we support commercialization technologies.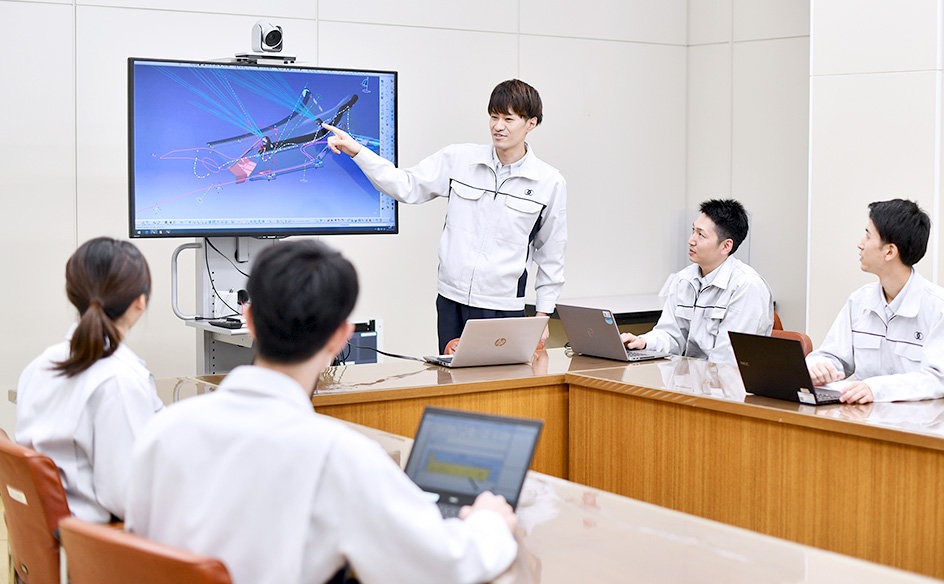 We meet various customer needs as an indispensable partner for car manufacturers. We use our advanced technological capabilities to develop, design, prototype, and test automobile interior and exterior parts. Above all, in a new car model development, our engineers participate from the planning phase. To help develop products desired by the market, we examine vehicle packaging, identify engineering challenges for commercialization, make prototypes, and conduct evaluation tests. With our engagement in the early phases of the development, our customers can compress development timelines and costs.
At our benchmarking room, we survey market trends and research new products by collecting interior parts from automakers in Japan and abroad. We are also working on advanced development of next generation products.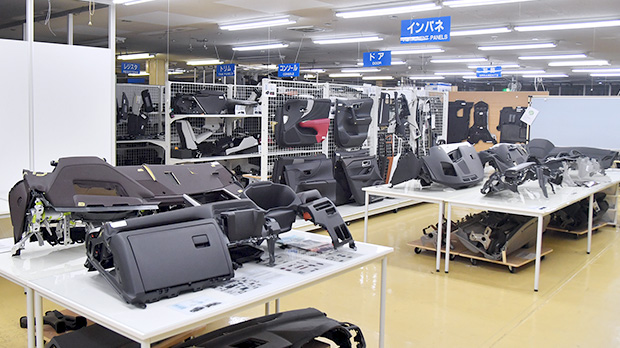 Benchmark Room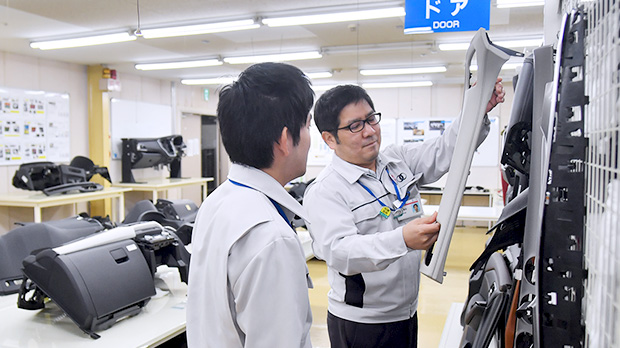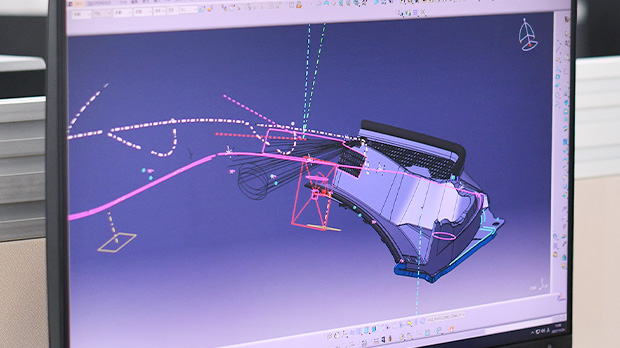 Shigeru develops function and performance one step ahead from competitors.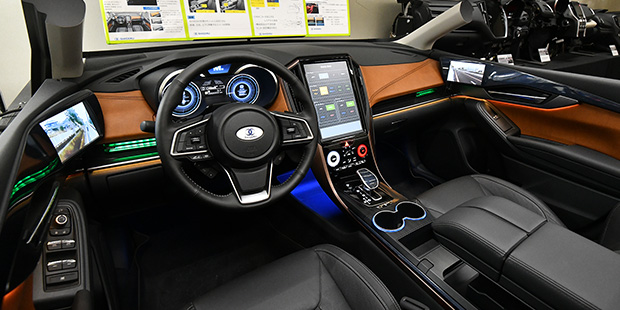 Shigeru's main products are interior parts, which create comfortable space in a car. We take various viewpoints when we develop interior parts that have new structures, user-friendly shape and layout, stylish design, and new features that provide drivers with useful information.
We put priority on "people" who use our products. Looking one step ahead to the future, together with automakers, we promote advanced product development to offer comfortable interior space and reassuring products to car drivers.
Production capability
Shigeru manufactures various products with its various molding and processing technologies.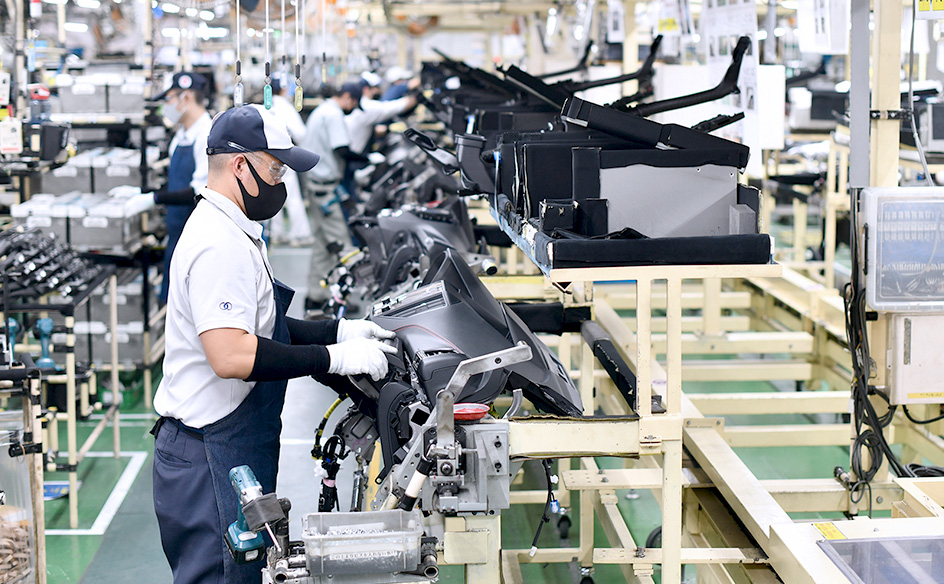 Main assembly
As a comprehensive manufacturer of automobile interior and exterior parts, Shigeru has various processing technologies, ranging from resin injection molding, welding, painting to assembly. We have three molding methods: foam molding, compression molding, and normal molding. We manufacture a wide variety of products by selecting best material and molding method for them. With the molding technologies built up based on many years of know-how, we achieve high-speed molding that can mold complex shapes with one cycle, supporting high-quality and efficient production.

Shigeru achieves all the SQDC with its integrated production system, through cooperation between different departments.
Shigeru has established production processes with each division and manufacturing plant working together, and with its integrated production system that covers from design to manufacturing and logistics. In this environment, we achieve all the SQDC (Safety, Quality, Delivery, and Cost). We make machines, equipment, and jigs in-house with user-friendly mechanisms suitable for our manufacturing style. We also designed the assembly line for instrument panels to fit all components into modules. With this system in place, we manufacture and deliver instrument panel modules sequenced to match automakers' body assembly order.
We believe that "people" is the main focus in production. We put priority on "people" who use our products when we develop quality-first autonomation lines.